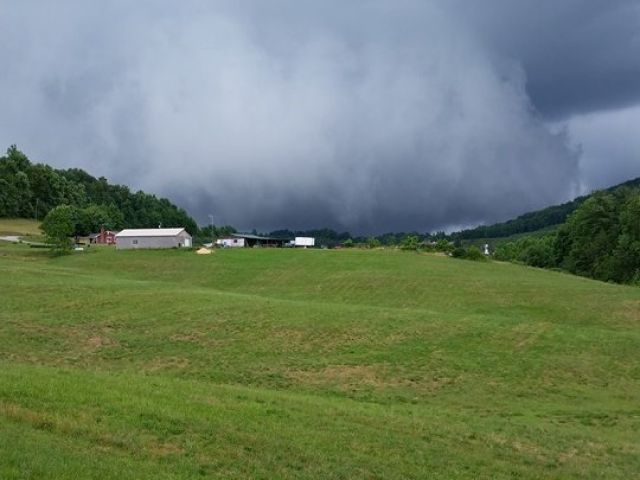 Credit: Deidre Hardee (Edneyville, NC)
GREENVILLE, SC (FOX Carolina) -
Skies will remain partly cloudy Sunday evening as lows drop down into the mid to lower 60s in the Upstate and upper 50s across western North Carolina. Patchy fog may also develop overnight, which can affect the morning commute.
Monday will see partly cloudy to mostly sunny skies with temperatures climbing into the 80s area-wide. Winds will be a bit breezy out of the west for the Upstate with speeds between 8 and 13 mph. Western North Carolina will see slightly lighter winds out of the west between 5 and 10 mph.
During the afternoon, we may see an isolated rain shower or thunderstorm begin to develop. This will likely occur after the peak heating hours of the day. Look to see rain chances decrease as the evening approaches.
Tuesday warms up even more with highs in the lower 90s in the Upstate and mid-80s for western North Carolina. The work week will continue to see hot days and warm nights until the following weekend.
Copyright 2014 FOX Carolina (Meredith Corporation). All rights reserved.