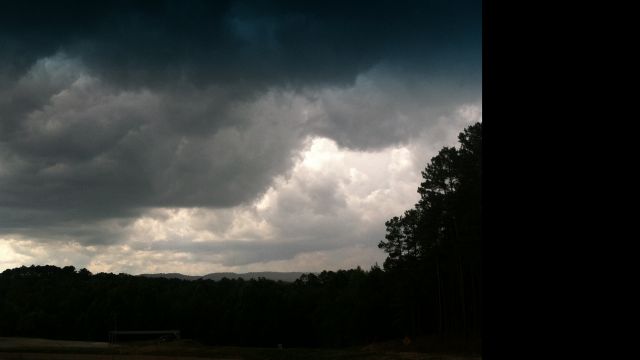 From Lisa in Walhalla
You could definitely call this week's forecast "unsettled"! Each day we'll have storms popping up, with the greatest coverage of storms coming mid to late week.
Right now we have a stationary front draped over the Carolinas and Georgia. That will act as a focus for a few storms Monday afternoon and evening. By Tuesday the frontal boundary will drift north, and we'll be left with warm and humid air! With peak heating, more storms will fire up on Tuesday. They should be fairly isolated in the Upstate and scattered in the mountains.
By Wednesday and Thursday, another front approaches to help promote more PM storms. Damaging wind and hail will be more likely by middle week.
So, the take-home message is... keep your eyes to the sky each afternoon. If you are heading to the pool with the kiddos, be sure to have a safe place to go if a storms flares up. Dangerous lightning will be a threat all week long.