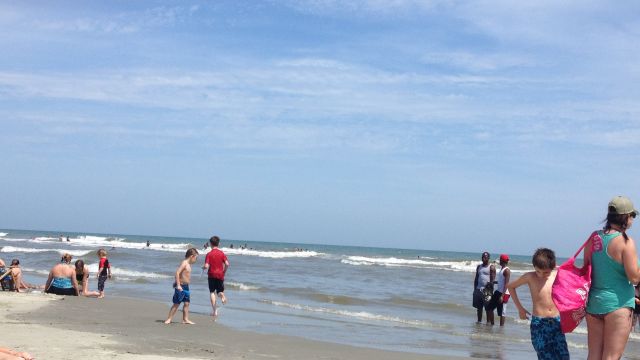 The 3 H's: hazy, hot & humid. That's the best way to describe the next 7 days' forecast. High pressure has taken over the southeast, and is expected to stick around for days on end. What this means for us is a lot of sunshine, a south or southwesterly wind bringing up warm, humid air from the south, and mainly dry skies. The heat and humidity added to our region could "override" the typically dry high pressure pattern and allow for some brief PM thunderstorms each day, but they'd be pop-up in nature and most of our region will likely stay dry all the way through Friday.
Today: Mostly sunny Upstate, 92, 20% chance PM storm. Partly cloudy in Western NC, 86, 30% PM storms.
Tuesday: Partly cloudy area-wide, upper 80s to low 90s, 20% chance PM storm.
Wednesday-Friday: Mostly sunny, low to mid-90s, 20% chance PM storm.