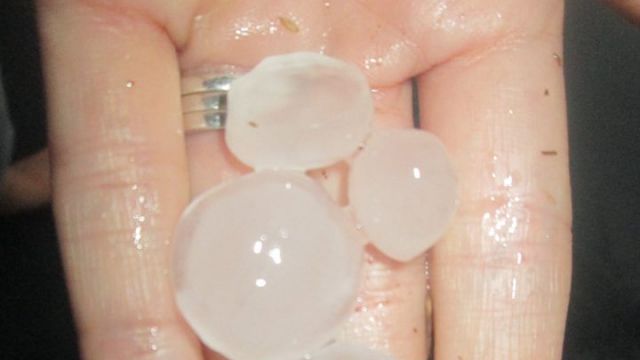 From Brandi in Chesnee
The big-time heat this afternoon, combined with higher humidity, lead to some fierce pop-up storms. These storms are called "pulse" storms. They develop quickly, then dissipate fast because there isn't any upper level wind to help them continue. However, as the build and collapse we can see hail and high winds. Chesnee, Six Mile and T.R. all reported hail from storms today.
We could see more of these storms Tuesday afternoon as well, then we expect a weakening trend in storm coverage for later this week. The heat will be nearly unbearable by Thursday, as heat index values could exceed 100!
Storm threat goes up a bit by the weekend and temperatures will stay excessively hot!