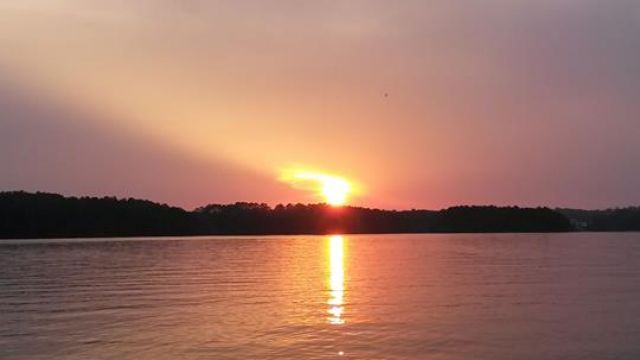 From Lynn Lister at Lake Hartwell on Wednesday
Hot and humid conditions will persist and remain the water-cooler talk through the week! Highs on Thursday will get into the mid 90s for the Upstate and upper 80s in the mountains. More of the same will be possible Friday as well.
Summer officially begins on Saturday, but it will feel like summer up to then as well. Highs will stay 5 to 8 degrees above normal for this time of year.

Isolated storms will develop each afternoon. The best chance for rain will come between 2 p.m. and 6 p.m. Heavy rain and lightning will be the main threats with any storms that develop, but some small hail and gusty winds could also develop.
Copyright 2014 FOX Carolina (Meredith Corporation). All rights reserved.