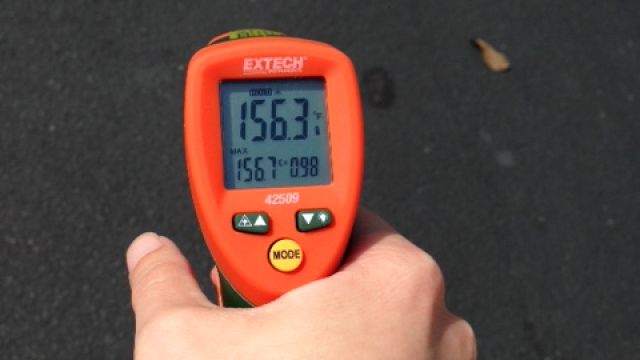 The temperature of the pavement at Fox Carolina on Thursday.
GREENVILLE, SC (FOX Carolina) -
Heat and humidity is a dreaded combination that makes us uncomfortable and can be downright dangerous.
We calculate how it feels outside by finding the heat index. The heat index combines the air temperature and dew point to find the temperature that your body feels when you are outdoors.
The evaporation of sweat cools our bodies down. So when humidity rises, your body is less able to cool itself because sweat doesn't evaporate off your skin as efficiently. That's why a temperature of 95 can feel like 100 when humidity is high.
It is important to stay hydrated, take frequent breaks and dress lightly on these hot and humid days.
Copyright 2014 FOX Carolina (Meredith Corporation). All rights reserved.