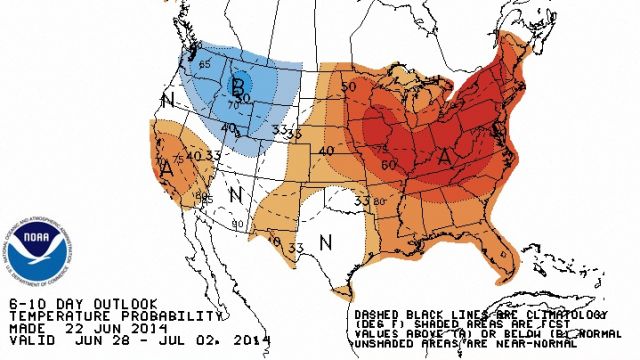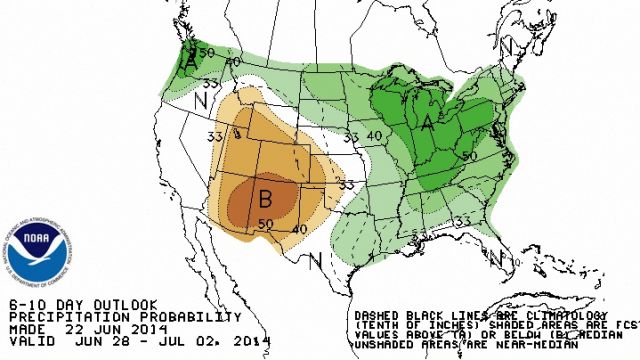 GREENVILLE, SC (FOX Carolina) -
Today is the seventh straight day in a row that we have seen temperatures peak above 90 degrees in the Upstate. We are forecasted to finally dip below 90 briefly this week before settling in the lower 90s in the upstate and mid-80s across the Carolinas for the remainder of the work week.
Temperatures are normally in the upper 80s to right around 90 degrees during the second half of June while western North Carolina normally sees highs in the lower to mid-80s. Now that summer has officially began, we will continue to see the hot and humid pattern that we have already been dealing with for quite some time.
The Climate prediction centers six to 10 day outlook has the entire eastern United States likely to see above normal temperatures. The same can be said for Precipitation as well. After putting the finishing touches on the seven day forecast, there are hints of this hot and humid pattern continuing into the following weekend.
Summer has officially starting this past weekend, though temperatures have been hinting towards the season for over a week. If this pattern persists, we will likely see an above normal start to the hottest season of the year.