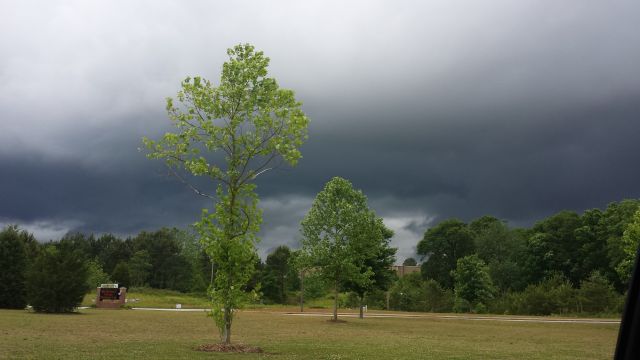 The stormy pattern of late has been inconsistent, only dumping rain on a town or two here and there, while the rest surrounding remain dry. The forecast today calls for isolated light showers this morning, developing into on & off storms and downpours this afternoon. The pockets of heavy rain will likely move northeastward very slowly, giving some areas great risk of ponding on roads as well as flooded streams and creeks.
If you are in an area that has stayed dry for the past few days, it's likely the ground will be able to soak up a lot of the rainwater, with any excess runoff filtering away quickly in local streams. However, those who already have streams running high from yesterday's storms (such as McDowell, Pickens, and Greenville counties), you could be facing a slightly greater flash flood threat if a downpour takes it's time crossing through.
This is one of "those days" where you want to stay weather-aware with us as the system comes through. It's impossible this early in the day to know exactly which counties will set up with heavy rain, but once it starts, it will be important to follow our information and forecasts for the remainder of the day and night.