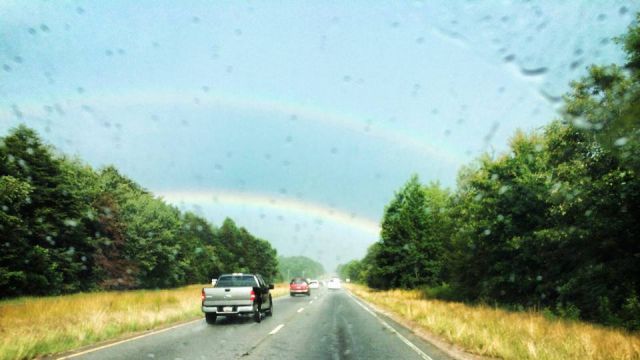 As we settle into summer, we come to expect those random, pop-up storms each afternoon. The heat and humidity combine to cause rising air, and that air rising produces towering clouds and eventually storms. We do get some breaks in this pattern on occasion, and one of those looks to come tomorrow!
A cold front will drift to our south, which will bring in some slightly drier air. With the focus for storms (the front) to our south, and less humidity in place, we'll see far less storm activity than previous days. I'm going with a 20% chance of storms, since the front will still be close enough for isolated rain.
The front will drift back to the north by this weekend, so our rain chance will go back to around 40%! Plus, it will get a bit more humid. So, enjoy the slightly less muggy and drier Thursday!