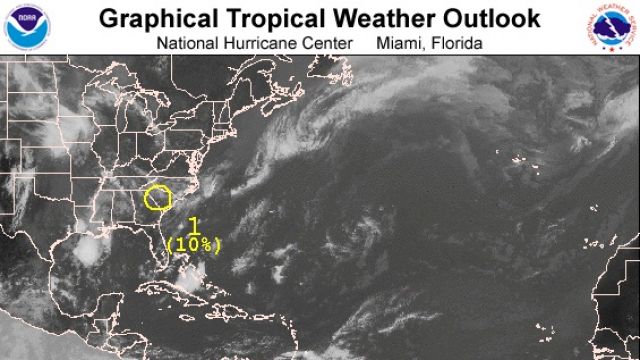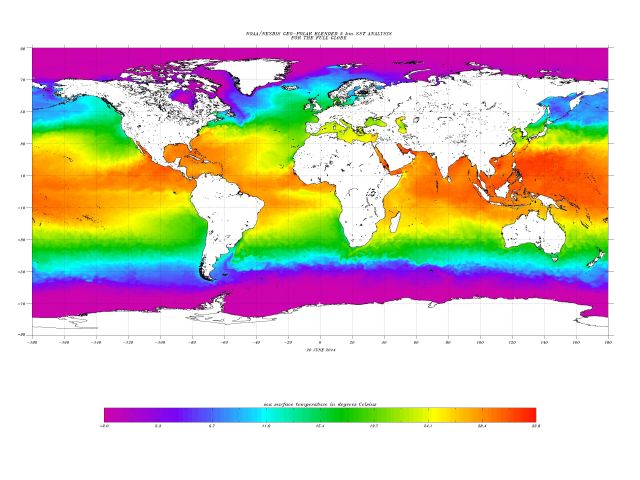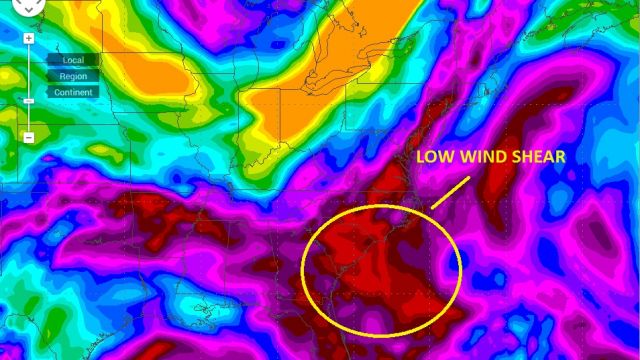 GREENVILLE, SC (FOX Carolina) -
The National Hurricane Center is watching an area of low pressure at the moment which is located right over South Carolina. In the days ahead, the low is expected to move off into the Atlantic where there is a slight chance of tropical development.
At this time, the chance for development within the next 48 hours is near zero percent. While the chance of development within the next 5 days is closer to 20 percent. Though these chances are very low, there is reason to pay a little more attention to this pattern in the days ahead.
There are a couple of factors that play into the development of tropical weather. First, ocean waters need to be at least 26.5 C degrees (~81 F) for tropical development to take place. Secondly, we would want low vertical shear (a difference in wind speed and direction over a short distance).
With warm ocean temperatures and low vertical shear, hot and humid air is able to feed into the low pressure system and build vertically, further developing tropical activity. Currently, we have warm ocean temperatures in place and relatively low vertical shear near the Atlantic coast for the next several days. With low pressure expected to move off the southeastern Atlantic coast, bringing the all-important "lift" factor, we may see some development.
This evidence is why we will want to watch this low pressure closely as it makes its way into the Atlantic. Though the chance of development is still very low, we have the ingredients in place for a tropical depression to form.
We will be sure watch closely in the days ahead.