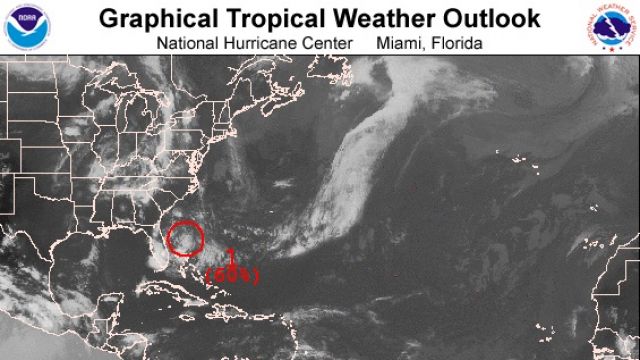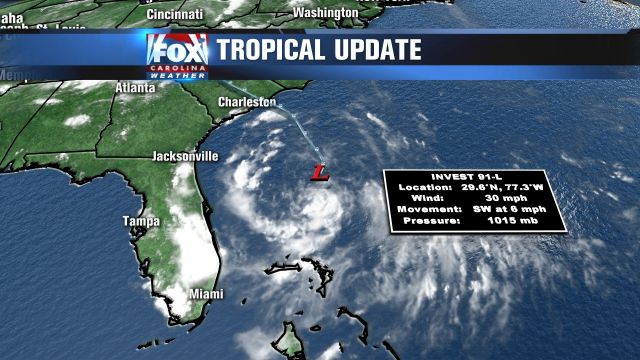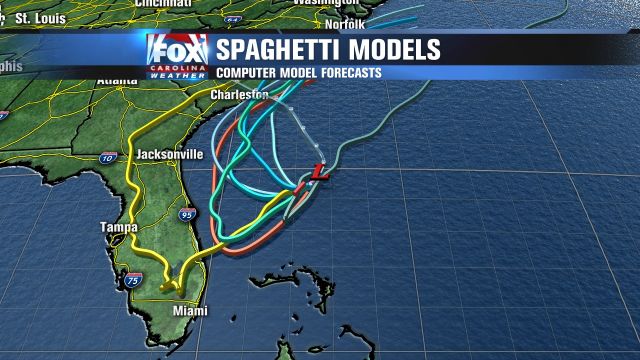 GREENVILLE, SC (FOX Carolina) -
The National Hurricane Center has now increased the chances of the area of low pressure developing into a tropical depression to 60 percent within the next 48 hours. Throughout the next five days, development chances are increased to 80 percent. Current environmental conditions continue to be conducive for tropical development.
The area of low pressure is currently located approximately 230 miles east of St. Augustine, Florida. We expect the low to continue to move southward in the days ahead. There is a likely chance that we may see a tropical depression develop by mid-week.
Spaghetti plots are still somewhat sporadic at this time, but some models are hinting at a possibility of the system turning back up along the Atlantic seaboard.
If needed, an Air Force reconnaissance flight is prepared to investigate the disturbance further on Monday. We will continue to watch this cluster of activity in the days ahead.