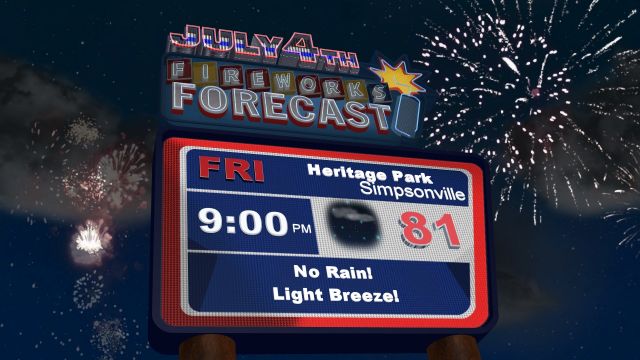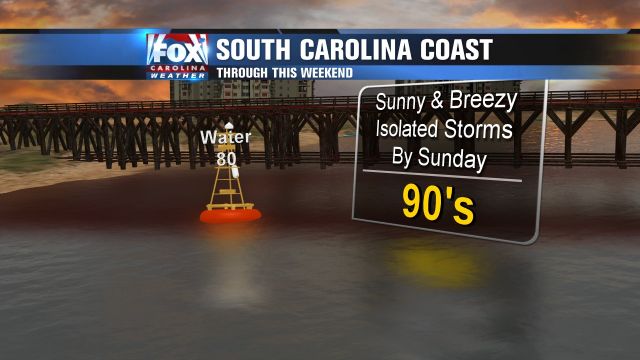 Expect sunny skies today, with highs reaching the upper 80s Upstate, and low 80s in the mountains. A strong breeziness throughout the day should become lighter in the evening, allowing for great fireworks weather! Overnight lows drop into the 50s and mid-60s by early Saturday. The weekend should feature sunny skies both days with highs in the mid-to-upper 80s.
At the SC coast this weekend, highs reach the low-90s with sunny skies. The ocean breeze sticks around, and the next chance for pop up storms comes late Sunday.
A few clouds start to move into the Upstate on Monday with otherwise mostly sunny skies and a 20% chance for a mountain storm. Highs reach the mid-80s to low-90s. Tuesday brings partly cloudy skies with highs in the mid-80s to low-90s, and a chance for scattered late day storms. A few storms are possible Wednesday with partly cloudy skies and highs in the 80s to low-90s, with a better chance for rain moving in on Thursday.
Enjoy the 4th!