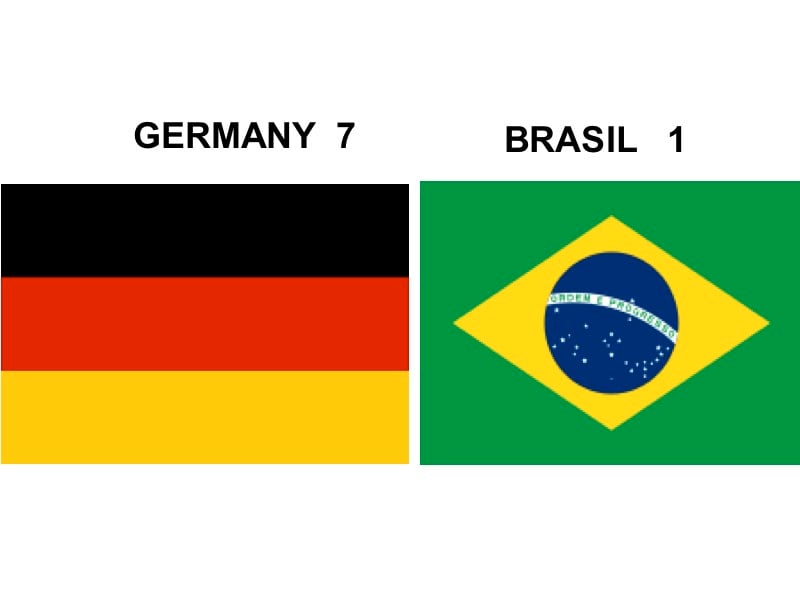 People in Brazil were distracted even before the World Cup started.
First, the protests against the government's spending for the tournament. Second, the collapsed of Avenido Pedro bridge where two people lost their lives last Thursday.
And on Tuesday, the humiliation of being defeated by Germany 7-1 is another distraction added to the list.
It was before 5 p.m. in Belo Horizonte and inside the stadium (Estadio Mineirao), Brazilian fans tuned in their voices to their national anthem. On the pitch, captain David Luiz and goal keeper Julio Cesar held Neymar's jersey between them, symbolizing that a key player, Neymar, has not been forgotten.
Just in the first 30 minutes of the game, the mood changed. It was the first half of the game and it was one of the biggest disasters of the World Cup for Brazilians.
Toniu Kroos scored twice in two minutes. Miroslav Klose added his 16th goal, the highest record in his career in a World Cup. Thomas Mueller and Sami Khedira also scored.
While German fans celebrated their victory, Brazilian fans were too numb to even think about crying. It was a historic lost for Brazilians. The team let its fans down and perhaps the absence of two key players was another distraction for Brazilians and Germany took that as an opportunity to ripped out Brazilian's pride.
Brazil will face Netherlands on Saturday and the winner will take the third place of the FIFA World Cup 2014.