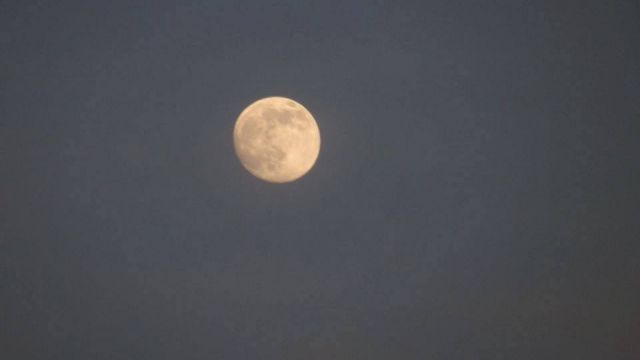 GREENVILLE, SC (FOX Carolina) -
Friday night we'll see an astronomical phenomena called a Supermoon. This occurs when a full moon coincides with the moon's closest pass over the earth.
Because the moon has an elliptical orbit, it varies in its distance from the earth. Averaging a distance of 238,000 miles from the earth's surface! The point at which the moon is farthest from the earth is called the Apogee. When it's the closets, Perigee.
When a full moon or new moon occurs at the same time its orbit is at Perigee, we experience what is called a Supermoon. This has already happened twice so far this year. First one took place on January 1st of 2014 and the second fell within the same month on January 30th 2014.
This evening, we will experience the third Supermoon of the year with the arrival of the full moon. Viewing conditions will be spectacular for the Upstate with partly cloudy to mostly clear skies expected throughout the western Carolinas.
The moon will be visible throughout the night but reach its fullest early on Saturday morning right around 7:25AM. Saturday night should offer up more ideal conditions to view the Supermoon once again.
The next Supermoon will occur in just under one month on August 10th, 2014. This next Supermoon is expected to be the largest one of the year!
Be sure to head outside this evening and catch a glimpse of the Supermoon and as always, send in your pictures on our Facebook page. We would love to see them!