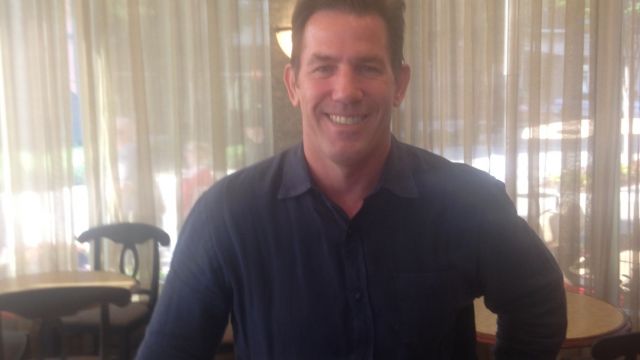 Former SC treasurer Thomas Ravenel visits Greenville. (FOX Carolina/ July 4, 2014)
COLUMBIA, SC (FOX Carolina) -
Former South Carolina treasurer Thomas Ravenel says he's collected enough signatures on a petition to add his name to this fall's ballot as an independent candidate for U.S. Senate.
The State of Columbia reports (http://bit.ly/1jCaN0o) that Ravenel plans to submit his petitions to the South Carolina Election Commission on Monday, a day ahead of a deadline to collect 10,000 signatures.
Ravenel resigned from office in 2007 after his arrest on drug charges. He says he knows the 10 months he served in prison after pleading guilty to buying cocaine for himself and friends will limit his appeal.
The incumbent in the U.S. Senate race is Republican Lindsey Graham. He's being challenged by Democratic state Sen. Brad Hutto.
Information from: The State, http://www.thestate.com
Copyright 2014 The Associated Press. All rights reserved. This material may not be published, broadcast, rewritten or redistributed.