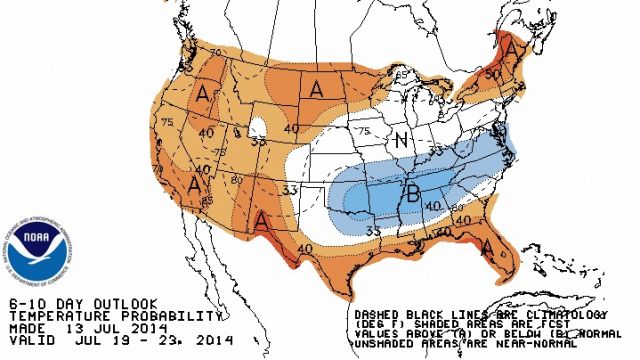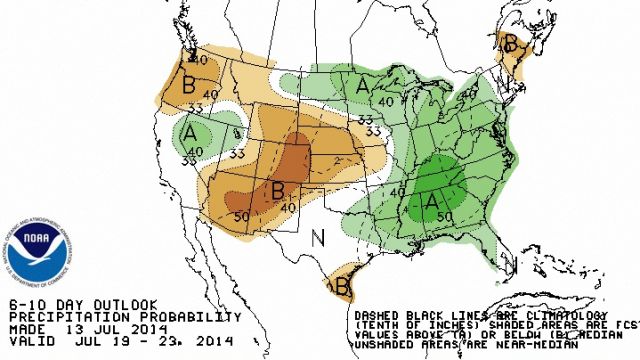 GREENVILLE, SC (FOX Carolina) -
The Climate Prediction Centers six to 10 day outlook hasthe western Carolinas in an area that is likely to see below normaltemperatures with above normal rainfall in the extended forecast. Through themonth of July, temperatures are normally in the lower 90s across the Upstateand mid-80s in western North Carolina.
Monday will begin with above normal temperatures, peaking inthe mid-90s and upper 80s under partly cloudy skies. Isolated thunderstormswill have the potential of developing during the afternoon with the potentialof becoming severe. Main threat from these storms will be damaging winds and large hail.

A cold front will push into the Carolinas on Tuesday and bring another round of rain as well as bring temperatures back down into theupper and lower 80s. Temperatures will continue to dip on Wednesday andThursday with rain chances returning by the weekend.
Temperatures will be settled in the mid-80s and upper 70sunder mostly cloudy skies for the extent of the weekend with a good chance ofrain. This is the pattern that will keep temperatures below normal andpotential rain totals above average for the mid to end portion of July.