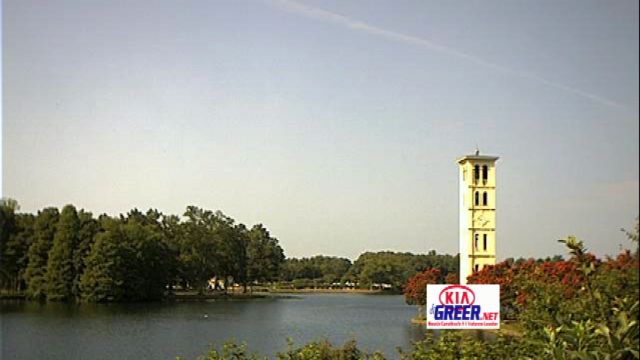 It's expected to be a gorgeous day, with only a slight chance for passing showers and a pop up storm. Currently, our area sits in a region just ahead of a cold front, where the wind is pushing heat & humidity in from the southwest. Lucky for us, plenty of sunshine should stick around today mixed with a few clouds, and only a few showers and storms will gain enough momentum to make it to the ground this afternoon. Highs should end up in the upper 80s and low-90s.
The cold front reaches the southeast on Tuesday, and that will bring mostly cloudy skies with scattered morning showers, and afternoon storms. Highs will be held off in the 80s across our area. The front should pass through around dinnertime Tuesday, leaving us with clearing skies and MUCH cooler temperatures (in the 60s!) overnight.
Wednesday and Thursday should bring back mostly sunny skies with cooler than average temps in the 80s (highs are usually in the low-90s Upstate this time of year). Isolated mountain showers will be possible through the middle of the week but most towns should stay dry.