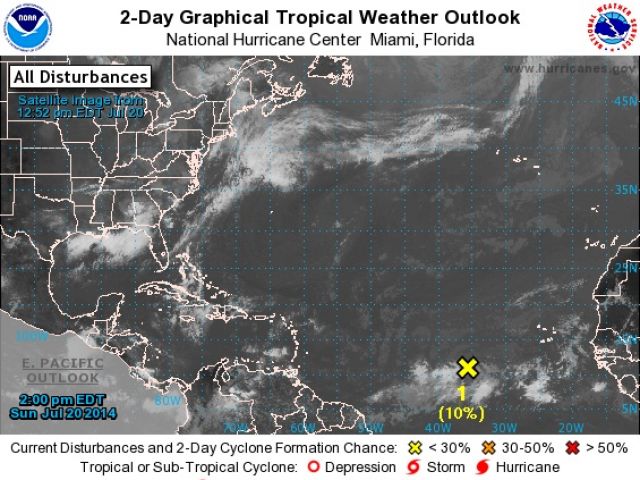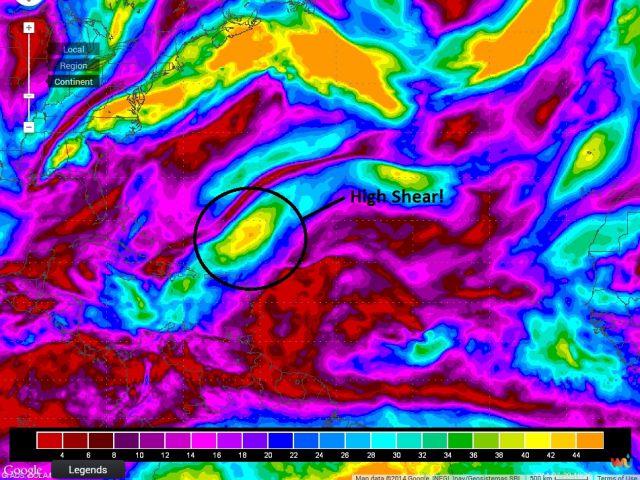 GREENVILLE, SC (FOX Carolina) -
We are looking at the Atlantic once again today as there is a disturbance over the eastern Atlantic that has caught our attention. A broad area of low pressure associated with a Tropical wave has an unorganized cluster of showers and storms at this time.
Chances of this further developing within the next 48 hours is low at this time, sitting at about 10%. For the next five days, development chances are low as well, still sitting at about 10%.
Current water temperatures are favorable for development, however and area of high wind shear may disrupt any tropical development. As the area of low pressure continues to move westward, it may encounter higher wind shear and continue to disorganize and storm associated with this system.
As more information makes its way into the weather center in the days ahead, we will be sure to update you and any development and any threat to the South Carolina Coast. It is way too early at this time to predict how this system will develop and move.
Once we learn more about the storms, we will be sure to keep you all updated!