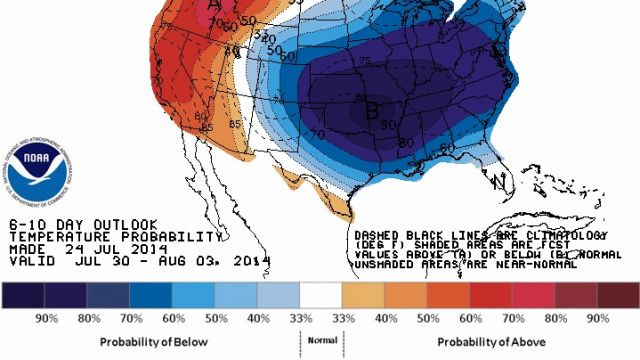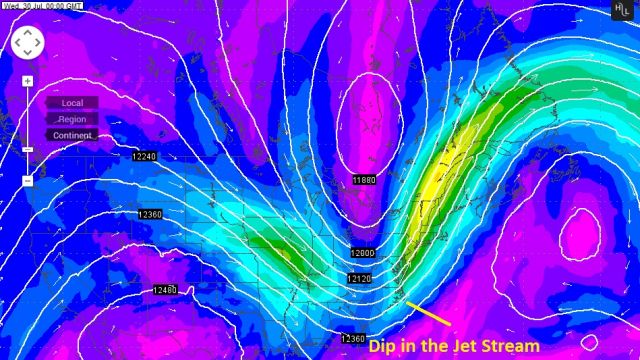 GREENVILLE, SC (FOX Carolina) -
It looks as if we will be entering a bit of a cooling pattern in the week ahead. The Climate Prediction Centers 6 to ten day outlook has much of the eastern United States likely to see below normal temperatures in the extended forecast.
We will see a brief warm up this upcoming weekend with temperatures peaking in the lower to mid-90s across the Upstate on Saturday and Sunday. For the Mountains, we will see highs in the upper 80s. These hot conditions will be short lived, however, with cooler air on the way.
Monday will see the arrival of a cold front as the Jet stream sets up to take a large dip into the continental United States throughout the week. This will see the beginning of a cooling trend where temperatures will start off right around normal for this time of year, then slowly decrease as the week goes on.
Tuesday will see temperatures in the Upstate peak in the mid-80s while western North Carolina will likely top out in the upper 70s. Temperatures will continue to decrease on Wednesday and Thursday, seeing highs in the lower 80s in the Upstate and mid to upper 70s in the mountains.
Though conditions should still be relatively pleasant, a possible blast of below normal temperatures can once again, give us cooler than normal temperatures for the end of next week.