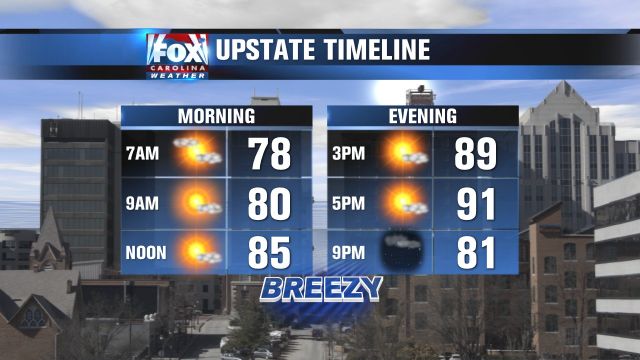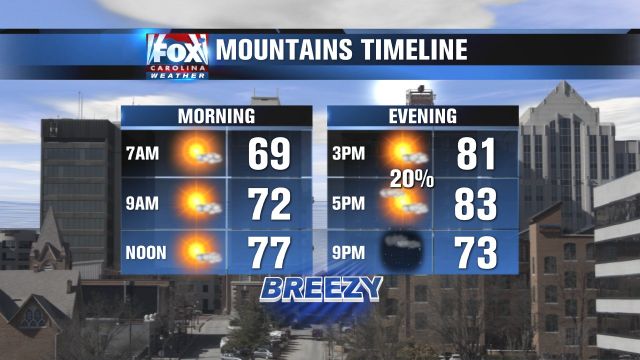 It's back to high pressure and sunny weather for the next few days in the wake of Sunday night's storms. Many areas are still dealing with power outages, but with drier weather in place, crews should be able to start making repairs.
Today, sunny skies stick around with highs in the low 90s Upstate, and low 80s the mountains. Gusty wind pushes in today, up to 25mph at times. Though most of the area is expected to stay dry, there is a slight (20%) chance for a late afternoon shower in the mountains. Tonight, clear skies stick around with lows in the low to mid 60s.
Tuesday and Wednesday should bring sunshine with highs in the upper 70s to mid-80s across our entire area. Thursday into Friday, clouds begin to develop once again with an increased chance for showers and storms toward the end of the week. Highs remain well below average in the 70s to low 80s to end the week.