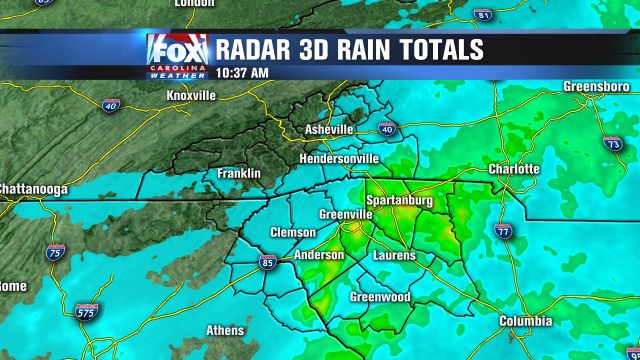 Rain Totals in the Upstate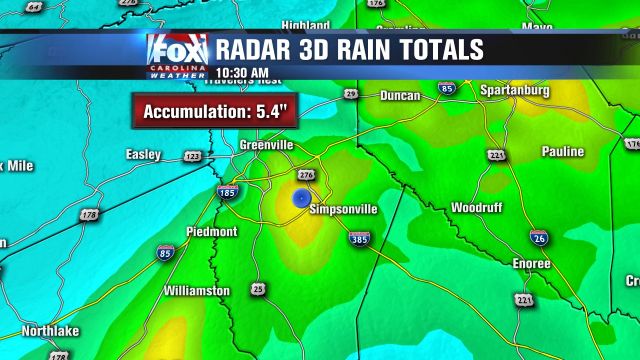 Greenville County Rain Totals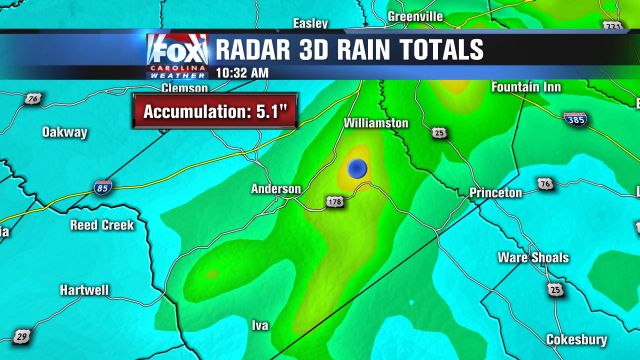 Anderson County Rain Totals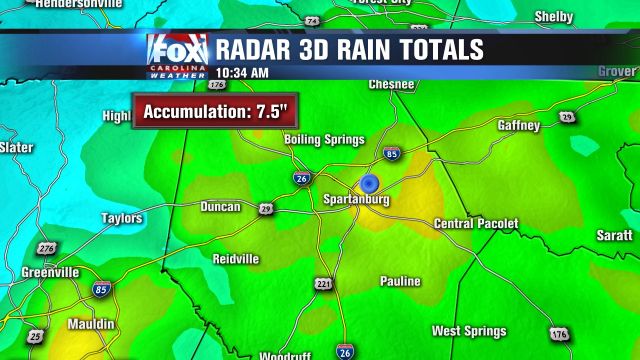 Spartanburg County Rain Totals
GREENVILLE, SC (FOX Carolina) -
The Flash Flood watch has been canceled and we are beginning to catch a little bit of relief in terms of rainfall across the Upstate. We will still hold on to rain chances throughout the day and evening as well as continue to see wet weather stick around into the weekend.
Yesterday and today began this wet streak off with a bang, bringing heavy downpours for Anderson, Greenville and Spartanburg counties. These heavy downpours sparked flooding concerns for the Upstate as well as initiating evacuations in Mauldin on Thursday, causing issued on road ways in Spartanburg Friday morning and leaving thousands without power.
GSP recorded a one day rain total of 2.94 inches of rain Thursday, beating the previous record for July 31st set back in 1936 at 2.60 inches. Other parts of the Upstate saw a significant amount of rain Thursday through Friday morning, with more rain still expected to fall across the Upstate.
Fox Radar 3D has shown us that more than five inches of rain fell near Mauldin and Simpsonville in Greenville County. Over in Anderson County we saw over five inches as well just south of Williamston. Finally the "Heavy Hitter" in the upstate was in Spartanburg County south of Boiling Springs were we recording an egregious seven and a half inches!
Saturday and Sunday will see temperatures slowly increase with rain chances sticking around. As we approach the following work week, we can expect to see temperatures continue to climb closer to normal and rain chances decrease a bit.