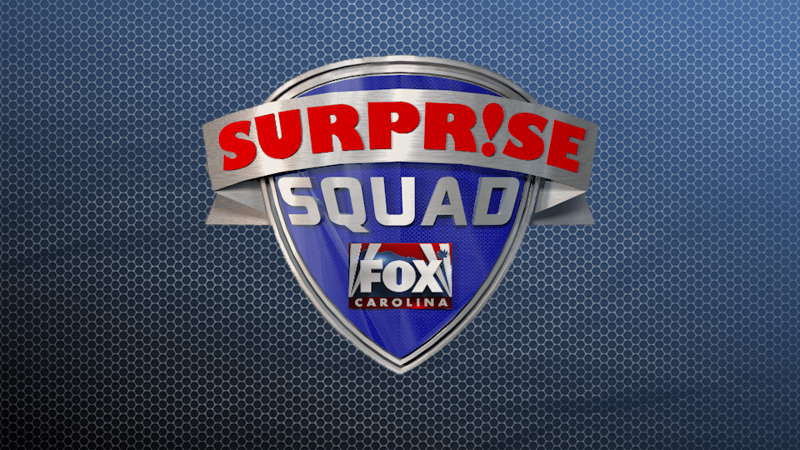 (file/FOX Carolina)
The FOX Carolina Surprise Squad, sponsored by Common Sense Retirement Planning, began surprising viewers across the Upstate on August 28th 2014.
The Surprise Squad makes their way around town helping make the day a little brighter for some lucky FOX Carolina viewers. You never know where the Squad may show up or what they'll be doing when they get there.
You can keep up with the Surprise Squad by liking the FOX Carolina Facebook page. We may give you hints about the next stop or give you a preview about a recent stop by the Squad. So, keep a close eye on our timeline.
Do you have a great idea for the Surprise Squad's next stop? Let us know your idea by filling out this form on our Facebook page here.