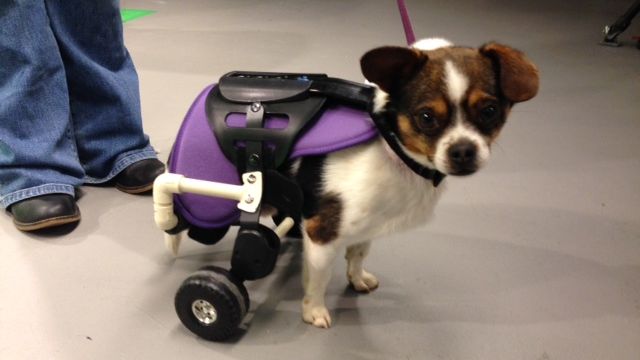 Roscoe is a 4 year old Chihuahua mix with Abby's Angels. He suffered a spinal injury that is not life threatening, but keeps him from using his back legs. He has been suited up with a wheel chair and is now on the roll!
?
He loves getting attention, running around and even hanging out with cats. Kendra chose him because of his can-do attitude!
If you are interested in adopting Roscoe, just contact Abby's Angels by emailing
abbysanimalangels@gmail.com
or call 803-640-4777.