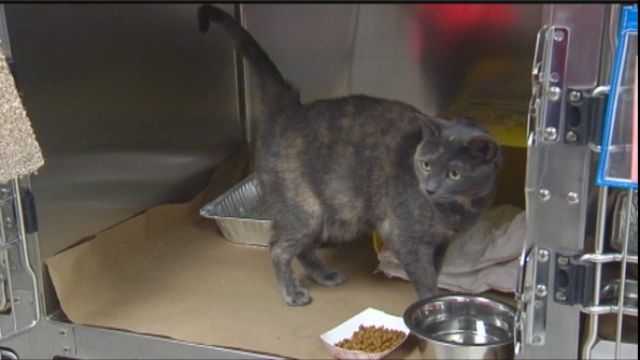 For Fox's Four Legged Friends this week I chose Sheba! She is a 4 year old Gray Tortoiseshell kitty at Greenville County Animal Care.
As I walked into the cat area, she instantly focused in on me and started meowing. It's like she knew this would be her ticket to a television debut.
She is spayed and ready to go home with the right person TODAY. She enjoys being held and would make a loving addition to anyone's family.
If you are interested in adopting her, head out Greenville County Animal Care. They are located at 328 Furman Hall Rd. in Greenville.