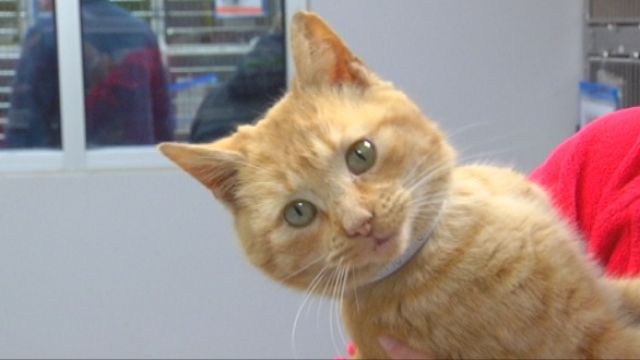 For Fox's Four Legged Friends this week I chose Jim. He is a 4 year old tabby cat at Greenville County Animal Care. He's a little beat up, but he doesn't let that get him down.
He has an injured back paw, but gets around fine despite that. He came in as a stray, but absolutely loves to be held and get head scratches!
He would do well in most households, but will definitely need a little calm and TLC for the next few weeks while he recovers. If you are interested in adopting her, head out Greenville County Animal Care. They are located at 328 Furman Hall Rd. in Greenville.