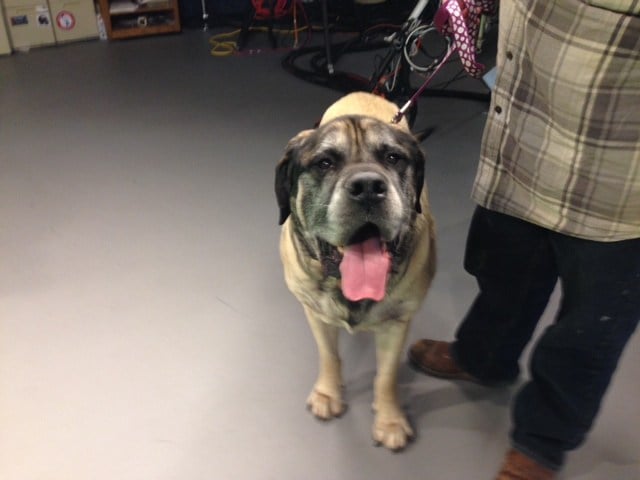 Sylar is a handsome Bull Mastiff with Carolina Poodle Rescue. He is one of many dogs that are not poodles, but are being cared for by the organization. He is nine years old and had to be left behind when his owner moved.
He is great with other dogs, but wouldn't be good for a home with a cat. He's a big teddy bear, and enjoys relaxing around the house, getting attention and giving kisses.
He is full vetted, neutered and ready to go home with the right person. If you are interested in adopting him, you can head to Carolina Poodle Rescue's website.