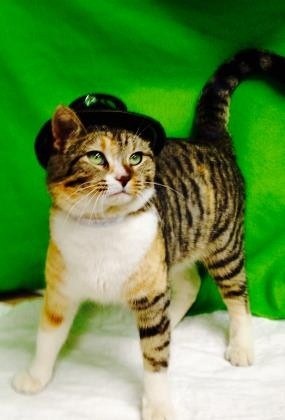 Four Fox's Four Legged Friends this week I chose Monica! She is a beautiful three year old cat at Greenville County Animal Care.
She is great with kids, and I chose her because she really wanted to be loved. She actually tolerated wearing a St. Patties Day hat, and seemed to enjoy it at times!
She would make a great indoor kitty for any home. If you are interested in adopting her, head to Greenville County Animal Care at 328 Furman Hall Rd.