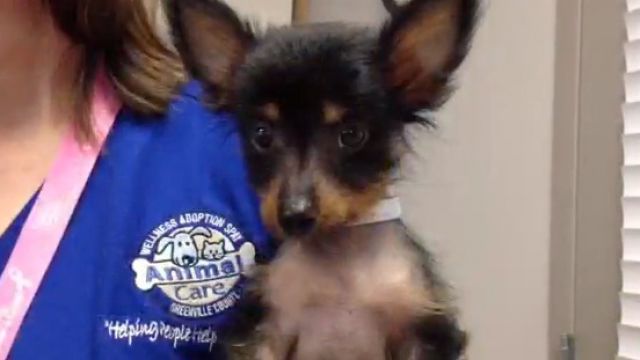 This week I headed out to Greenville County Animal Care and that's where I met Dangerfield. He is a Yorkie, Chinese Crested mix, between 6-10 weeks old and was dropped off at the shelter. He's a little nervous, so I brought my daughter Stella to meet him.
He would love to be in a home with a big family, where he can really come out of his shell. And did I mention he is really cute.
If you are interested in adopting him, just head to Greenville County Animal Care at 328 Furman Hall Rd. in Greenville.