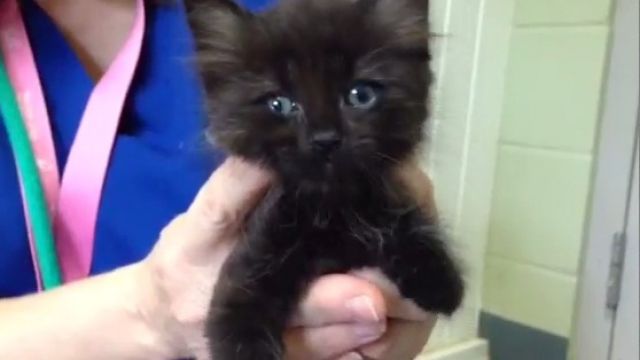 I headed out to Greenville County Animal Care and met the itty bitty kitties! There are a lot of young kittens in the shelter right now, and they need good homes where they can grow and thrive.
You can adopt one for just 30 dollars and it includes a kit of food, meds and a litter pan. You ultimately foster to adopt these kittens, because you will take them back to the shelter when it's time to be spayed or neutered.
These kittens are SO sweet, and there are so many of these kittens at local shelters. So if you've been thinking about adopting a kitten, right now might be a really good time for you. Head out to 328 Furman Hall Rd. in Greenville to see the itty bitties!