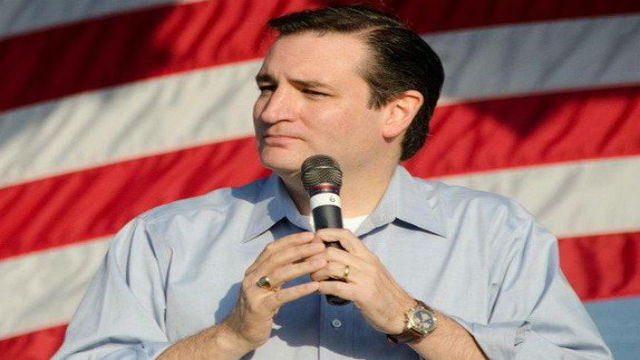 Sen. Ted Cruz (R, TX) (Courtesy: tedcruz.org)
WHNS (FOX Carolina) -
U.S. Senator Ted Cruz, R-TX, was the first of several Republican candidates to announce a 2016 presidential run.
Cruz took to Twitter to announce his candidacy on March 23, 2015
Cruz was elected to the U.S. Senate in 2012. Prior to that he served as the Solicitor General for the state of Texas and practiced law.
According to his campaign website, Cruz fought "to repeal Obamacare, to stop President Obama's illegal and unconstitutional executive amnesty, and to defend life, marriage, the First Amendment, the Second Amendment, and our entire Bill of Rights" during his short stint in the U.S. Senate.
Cruz was born in Canada to an American mother and Cuban father. In 2014 Cruz renounced his Canadian dual citizenship.
Read more about Cruz' background and where he stands on the issues here.
Visit 2016 tedcruz.org to view a list of campaign events and other campaign news.
Copyright 2015 FOX Carolina (Meredith Corporation). All rights reserved.