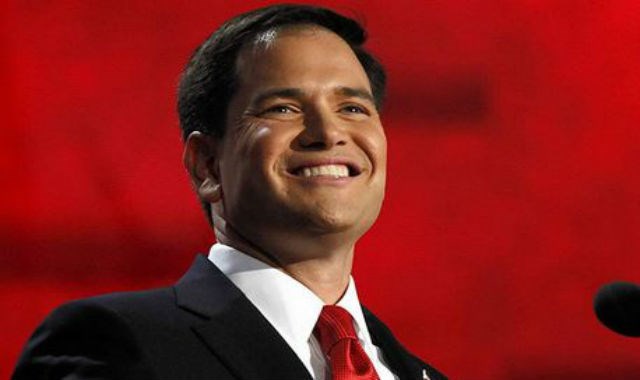 Marco Rubio (Courtesy: marcorubio.com)
WHNS (FOX Carolina) -
U.S. Senator Marco Rubio, R-FL, is seeking the Republican nomination ahead of the 2016 presidential election.
Rubio announced his candidacy in April 2015.
He was elected to the U.S. Senate in 2010. The son of Cuban immigrants, Rubio is now one of three Latino senators in the U.S. Senate.
During his one term in Washington, Rubio has earned high marks among conservatives during the Tea Party movement.
According to his campaign website, Rubio has spent his time in the senate proposing "conservative reforms to our nation's anti-poverty laws, tax code, regulatory policies, higher education system, vital senior safety net programs and national defense."
Before running for the senate, Rubio served in the Florida House of Representatives from 2000-2008.
Read more about Rubio's background and where he stands on the issues here.
Visit 2016 marcorubio.com to view a list of campaign events and other campaign news.
READ MORE: Marco Rubio announces bid for the presidency
Copyright 2015 FOX Carolina (Meredith Corporation). All rights reserved.