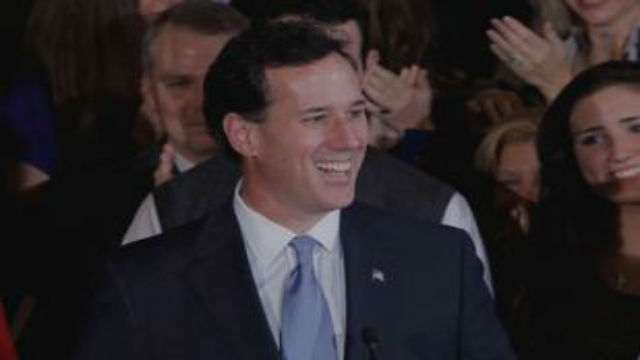 Rick Santorum (Courtesy: ricksantorum.com)
WHNS (FOX Carolina) -
Former U.S. Senator Rick Santorum, R-PA, is making a second run for the White House in 2016.
Santorum, who served in the U.S. Senate from 1995 to 2007 and the U.S. House of Representatives from 1991 to 1995, is one of several Republicans seeking the party's nomination ahead of the 2016 presidential election.
Santorum ran for president in the 2012 election but the GOP nominated Mitt Romney to unsuccessfully challenge President Barrack Obama.
Read more about Santorum's background and where he stands on the issues here.
Visit ricksantorum.com to view a list of campaign events and other campaign news.
READ MORE: Rick Santorum joins Republican field for presidential bid
Copyright 2015 FOX Carolina (Meredith Corporation). All rights reserved.