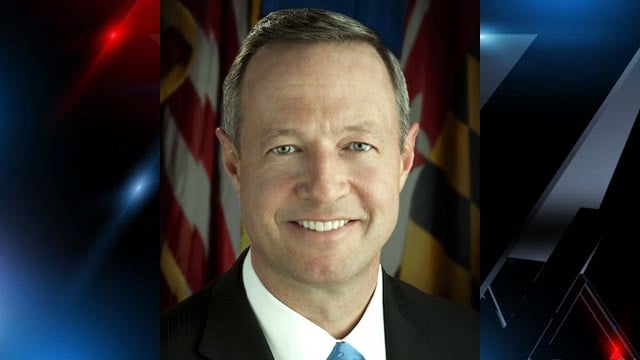 Martin O'Malley (Source: Wikipedia/arts.gov)
WHNS (FOX Carolina) -
Martin O'Malley, the former governor of Maryland, announced on May 30, 2015 that he is seeking the Democratic Party's nomination for the 2016 presidential race.
O'Malley served as the 61st governor of Maryland from 2007 until January 2015. Before being elected into the office as governor, O'Malley served as the mayor of Baltimore form 1999 until 2007.
During his time as governor, O'Malley signed legislation making undocumented immigrants eligible for in-state college tuition and legalized same-sex marriage in Maryland. He also repealed the death penalty in Maryland for all future offenders.
O'Malley's website says he has, "spent his entire career fighting for undeserved and middle-class communities."
He lives in Baltimore with his wife Katie, a district court judge, and their four children.
Read more about O'Malley's background and where he stands on the issues here.
Visit martinomalley.com to view a list of events and other campaign news.
PREVIOUSLY: Martin O'Malley announces run for president
Copyright 2015 FOX Carolina (Meredith Corporation). All rights reserved.