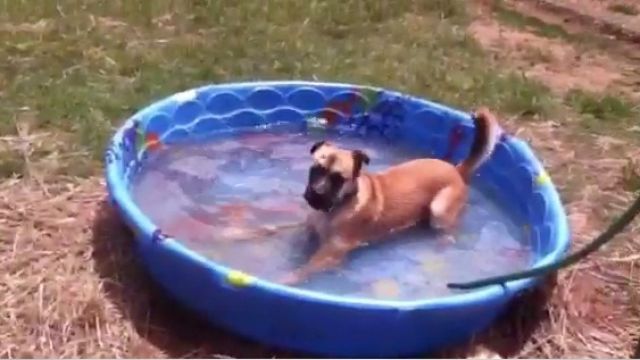 This week I chose Diesel, he is a one year old shepherd, retriever mix at Greenville County Animal Care. I chose him because he is one of the happiest dogs at the shelter and loves the water!
He enjoys spending time in the baby pool, and will actually dip his head underwater and blow bubbles! He gets a real kick out of that.
His adoption fee is only $15 as part of our Big Mutt Special! With that special, you must purchase a leash, collar, and heartworm prevention. Head to Greenville County Animal Care at 328 Furman Hall Rd. if you are interested in adopting him!