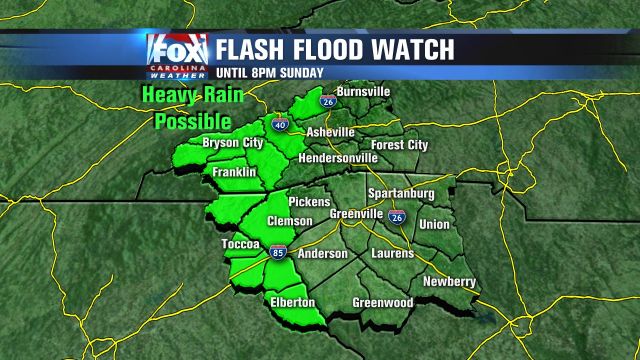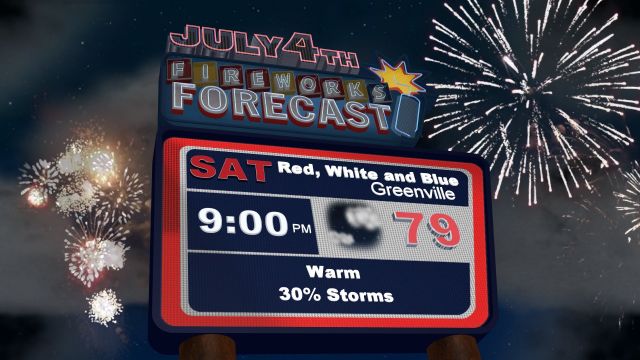 GREENVILLE, SC (FOX Carolina) -
Scattered showers will be possible throughout the day on Saturday with temperatures expected to climb into the mid-80s in northeast Georgia and the Upstate while western North Carolina climbs into the upper 70s.
Winds will be breezy across the Upstate, mainly out of the west-southwest between 10 and 15 miles per hour with gusts exceeding 20 miles per hour. Afternoon showers and storms will be possible for the entire area as well.
Mostly cloudy skies will linger as rain tapers off a bit late in the day Saturday just in time for late night fireworks. Winds would have eased up by Saturday evening as well.
Saturday night into Sunday will once again dip into the 60s before Sunday brings yet another round of afternoon showers and storms coupled with cloudy skies.
Copyright 2015 FOX Carolina (Meredith Corporation). All rights reserved.