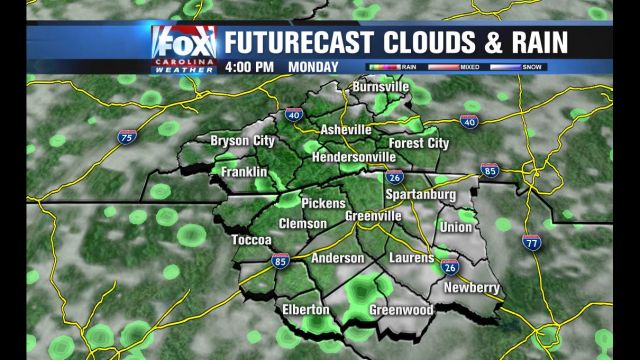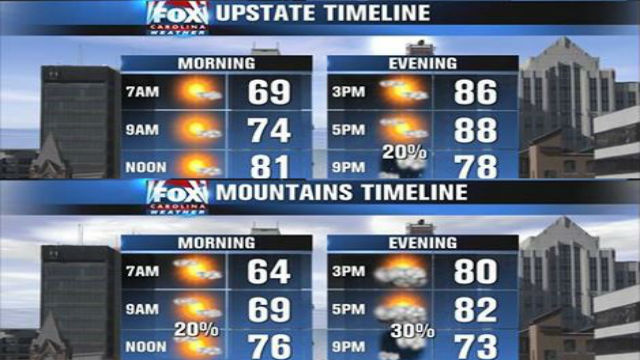 GREENVILLE, SC (FOX Carolina) -
Mostly sunny today across the Upstate, with a partly cloudy sky in the mountains. High temperatures warm up more than they did over the weekend, reaching 88 in the Upstate and NE Georgia, while the mountains remain near 82.
The wind will be gentle out of the west southwest across the Upstate between five and ten miles per hour. Mountain towns will see more of a northwestern flow, between five and ten miles per hour, keeping temperatures a little cooler.
A slight chance for rain pushes in during the afternoon, with a 20% chance Upstate and 30% chance in the mountains. An isolated storm could develop in Western NC as well. Any rain should taper off shortly after the dinner hour, leading to clearer skies overnight.
Much of the week will continue in this pattern, with hot, sunny days and a chance for afternoon rain. The best chance for widespread rain comes at the end of the week on Thursday and Friday, as highs reach back into the low 90s.
Copyright 2015 FOX Carolina (Meredith Corporation). All rights reserved.