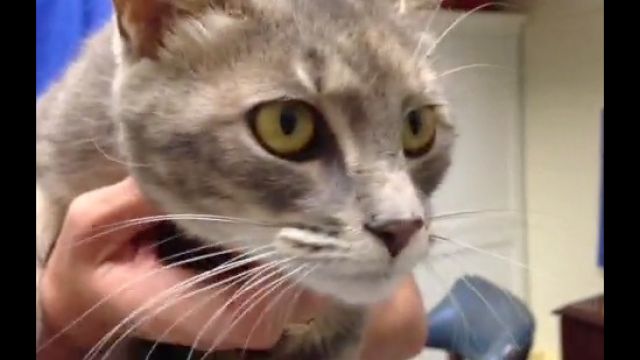 This week I chose Adele, a four year old Tabby mix at Greenville County Animal Care. She was anxious to get out of her cage and into someone's arms, and I was lucky enough to get to spend some cuddle time with her!
She represents the wonderful adult cats there at Animal Care that can sometimes get overlooked for kittens. Right now, you can adopt cats and kittens for free. That includes microchipping, vaccines and spay/neutering provided by Greenville County Animal Care.
If you want to go visit these great cats, just head to 328 Furman Hall Rd., just down the road from Regal Cherrydale Cinema.