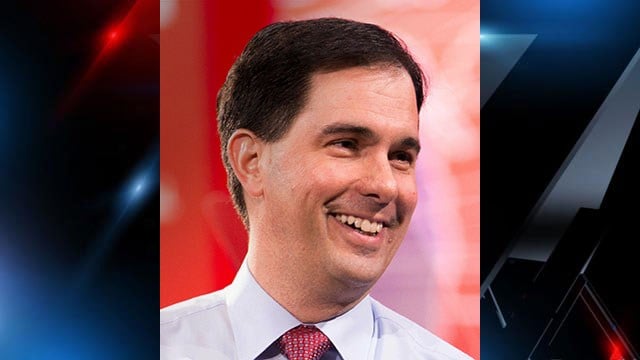 Scott Walker (Source: scottwalker.com)
WHNS (FOX Carolina) -
Scott Walker announced his bid in July 2015 for the Republican presidential nomination.
Walker has served as the 45th governor of Wisconsin since January 2011. He has also served as executive of Milwaukee County and a member of the Wisconsin State Assembly.
Walker established a committee to "test the waters" in June before his campaign announcement.
During his time as governor, Walker passed the controversial "Wisconsin Budget Repair Bill," changing the collective bargaining process for public employees in the state. Throughout his first term in office, he turned the state's $3.6 billion budget deficit into a surplus. More than 100,000 jobs were created in Wisconsin during Walker's first term.
As governor, Walker also pass legislation challenging the Wisconsin's domestic partner registry and returned a $37.6 million federal grant meant for setting up a health exchange for the Patient Protection and Affordable Care Act.
Read more about Walker and where he stands on the issues here.
Get information about campaign stops and other campaign news at www.scottwalker.com.
Copyright 2015 FOX Carolina (Meredith Corporation). All rights reserved.