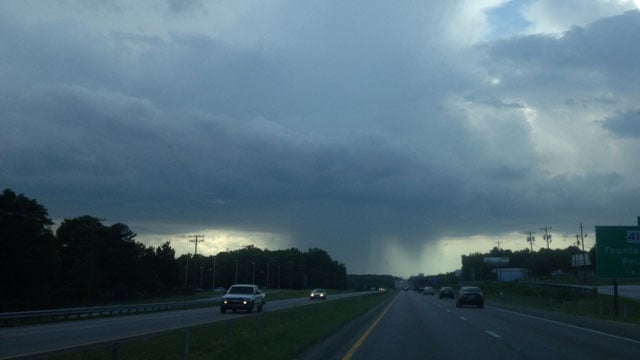 GREENVILLE, SC (FOX Carolina) -
Sunday will be hot and muggy once again with partly cloudy skies. Temperatures will soar into the mid-90s across the Upstate while western North Carolina climbs into the upper 80s. Winds will be gentle throughout the day, mainly out of the west between three and eight miles per hour.
Look for afternoon showers and thunderstorms to develop during the peak heating hours of the day. Specifically between 1 p.m. and 6 p.m. Storms can be strong, producing gusty winds and packing a lot of lightning.
The rain will taper off Sunday evening as temperatures get set to dip into the mid-70s and upper 60s overnight. Monday will continue to being the heat with highs peaking in the 90s and afternoon showers and storms once again possible.
Copyright 2015 FOX Carolina (Meredith Corporation). All rights reserved.