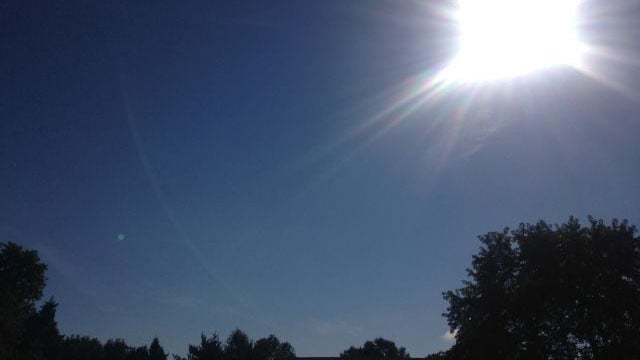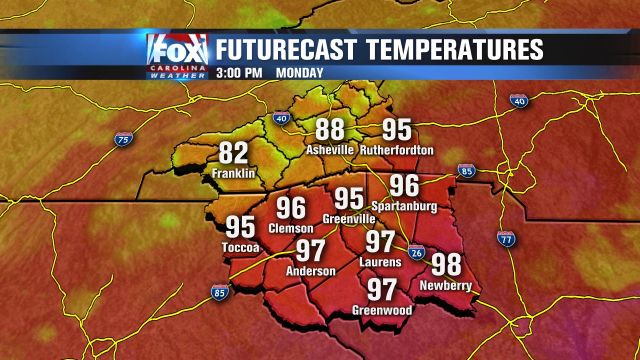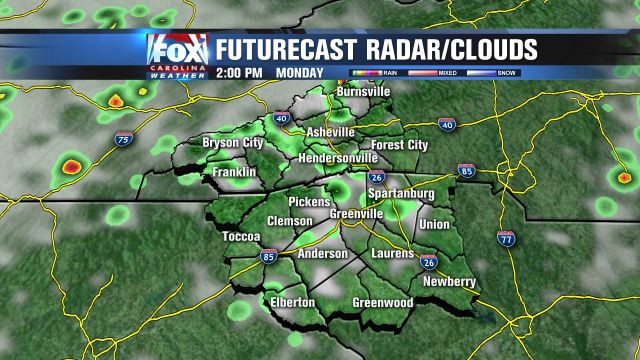 GREENVILLE, SC (FOX Carolina) -
Skies will gradually clear a bit as rain and storms taper off and temperatures get set to dip into the mid-70s across the Upstate and upper 60s in western North Carolina.
Monday will see a mild start with temperatures sitting in the low to upper 70s. Look to see plenty of sunshine to start the day, ramping up temperatures into the upper 90s across the Upstate and upper 80s in western North Carolina.
When you factor in the humidity, "Feels Like" temperatures could get into the 100s in some locations!
Winds will be light throughout the day, mainly coming out of the west between three and eight miles per hour. Once again, scattered showers and storms will have the potential to develop during the peak heating hours of the day.
Look to see the best chance of rain start in western North Carolina early in the afternoon. Storms will then begin to track to the south, potentially arriving to the upstate by mid-afternoon to early evening.
Monday night will see a few lingering showers before skies clear once again, setting up an evening of partly cloudy skies and temperatures falling into the mid-70s and upper 60s. Hot and muggy conditions likely continue until mid-week.
Copyright 2015 FOX Carolina (Meredith Corporation). All rights reserved.