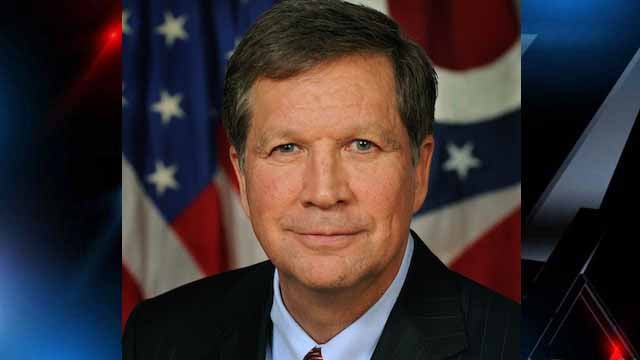 Courtesy: JohnKasich.com
WHNS (FOX Carolina) -
Ohio Gov. John Kasich (R) announced on June 22 that he was running for president in the 2016 election, becoming the 16th candidate seeking the Republican party's nomination.
Kasich's political career began in 1979 when he was elected to the Ohio State Senate.
Kasich was elected to represent Ohio in the U.S. House of Representatives in 1983. He held that office until 2001. He served as the budget chairman of the House and oversaw the deal that balanced the budget in 1997.
Kasich has served as governor of Ohio since 2011.
Kasich also ran unsuccessfully for president in the 2000 election.
Read more about Kasich and where he stands on issues here.
Read more about campaign stops and campaign updates at JohnKasich.com
MORE: Ohio Gov. Kasich brings the Republican field to 16
Copyright 2015 FOX Carolina (Meredith Corporation). All rights reserved.