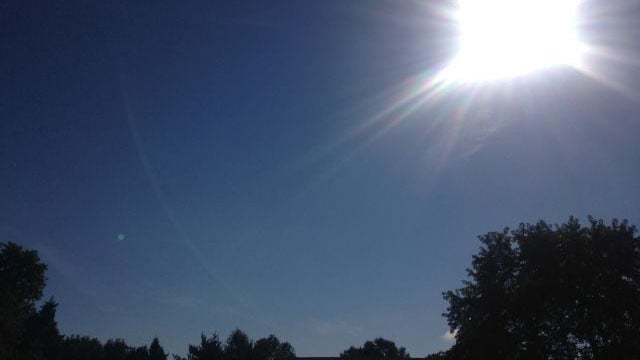 GREENVILLE, SC (FOX Carolina) -
A few showers may linger around early Sunday morning along the Tennessee border. Left over moisture will quickly dissipate throughout the morning opening the skies up to plenty of sunshine.
Temperatures will be pleasant, climbing into the upper 70s across northeast Georgia and the Upstate. Western North Carolina may warrant long sleeves for some with temperatures locked in the upper 60s.
Winds will be gentle throughout the day, mainly coming out of the north and west between five and ten miles per hour.
Clear skies usher in a brisk evening with overnight temperatures falling into the low 50s in the Upstate and upper 40s in western North Carolina.
Fall like conditions settle in as high pressure builds out of the west, providing plenty of sunshine for much of the work week.
Copyright 2015 FOX Carolina (Meredith Corporation). All rights reserved.