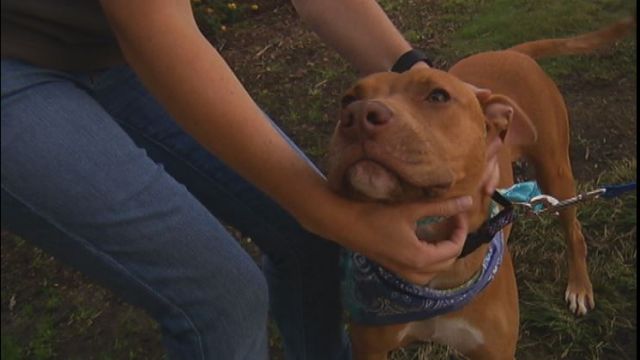 For Fox's Four Legged friends this week I chose a pair of pups from the Midlands! Meet Ivy and Lady. They are Staffordshire Terrier mixes at Greenville County Animal Care. They are full of energy and would love to find a forever home in the Upstate.
They can be adopted separately or together, and would be the perfect companion for an active adult! While they love to run and jump around, they are also very affectionate. I chose them because they have been through a lot of moving around and hardship.
If you are interested in adopting one or both of them, just head to Greenville County Animal Care at 328 Furman Hall Rd. in Greenville.