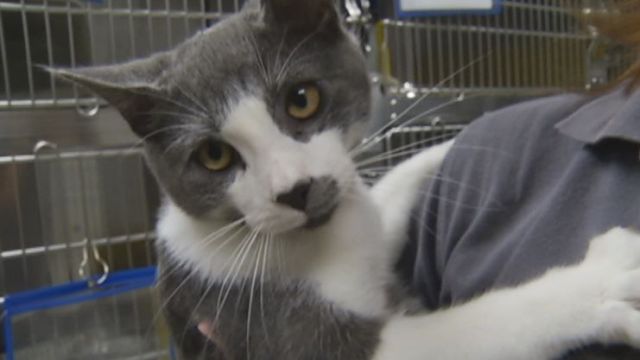 For Fox's Four Legged Friends this week I chose Sully. I chose him because he has been in the shelter for a while, and it just dying to get out of his cage and get some attention!
I held him for about 10 minutes straight and he never protested once! He purred constantly! He is beautiful with his gray hair and yellowish eyes. He is around 6 months old, so still very young!
If you are interested in adopting him, just head to Greenville County Animal Care at 328 Furman Hall Rd. in Greenville.