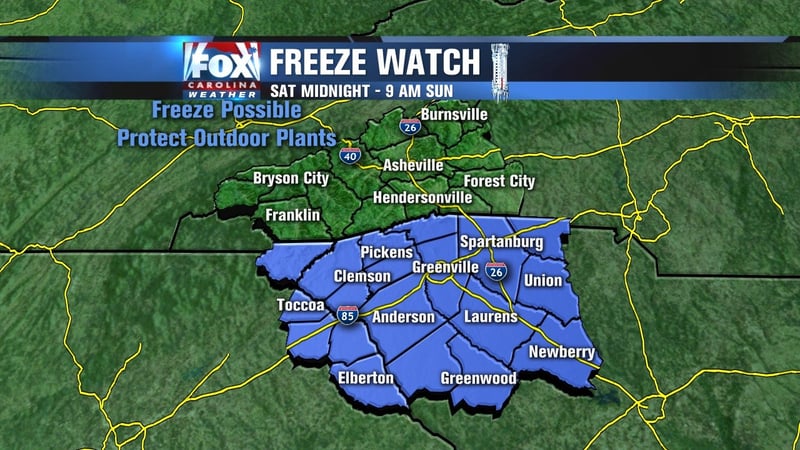 GREENVILLE, SC (FOX Carolina) -
Saturday will be cold to start, but sunny skies will bring mild conditions for the afternoon. Expect highs to reach the upper 50s to near 60 across the Upstate. Western North Carolina will peak in the low 50s under mostly sunny skies.
Winds will be a bit breezy across the mountain towns, flowing out of the north and west between 10 to 15 miles per hour. Gusts can reach as fast as 20 miles per hour at times.
Saturday night will be cold once again, falling into the mid-30s and upper to mid-20s. Sunday will continue the sunshine but temperatures remain mild, only peaking in the mid to upper 50s once again.
Copyright 2015 FOX Carolina (Meredith Corporation). All rights reserved.