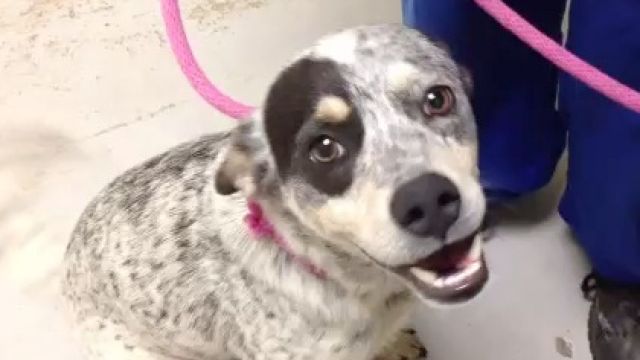 For Fox's Four Legged Friends this week I chose Clyde! He is an Australian Cattle Dog mix at Greenville County Animal Care. I grew up with an Australian Cattle dog named Bessie and she was the sweetest and most devoted dog. Clyde lives up to that description as well, and is a favorite at Animal Care.
I got to spend time with him and he was so affectionate and playful! He won me over in just a few seconds!
He is between 6 months and a year old. He would do great with a family, and would love to find someone who is active so he can run and play!
He is an example of the many adult dogs that will be just 10 dollars this November 24 during the Paw Bowl! If you want to check it out, head to Greenville County Animal Care at 328 Furman Hall Rd. in Greenville.