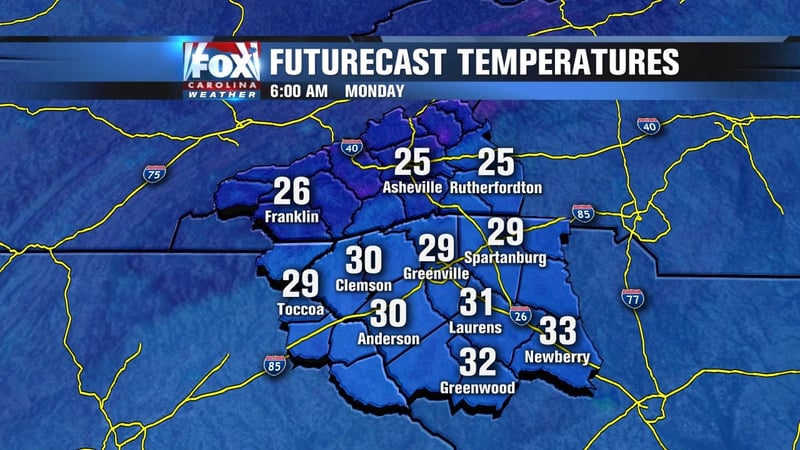 GREENVILLE, SC (FOX Carolina) -
Sunday will be cold early but clouds will thin out and give way to sunshine by the afternoon. Temperatures will peak well below normal though. Plan on seeing highs near 50 degrees across the Upstate while the mountains will likely be limited to the low 40s.
Winds will be a bit breezy across northeast Georgia and the Upstate, between eight and 13 miles per hour out of the north. Western North Carolina will see more blustery conditions with winds between 10 and 15 miles per hour out of the north-northwest. Gusts can reach as fast as 23 miles per hour at times.
Cold air will rush into the Carolinas late Sunday evening. Expect to see some of the coldest temperatures so fast this season with lows falling into the low to upper 20s area-wide.
Monday will be cold to start, but sunny skies will warm things up into the low 50s and mid-40s. Cool afternoons and cold overnight will likely last until Thanksgiving.
Copyright 2015 FOX Carolina (Meredith Corporation). All rights reserved.