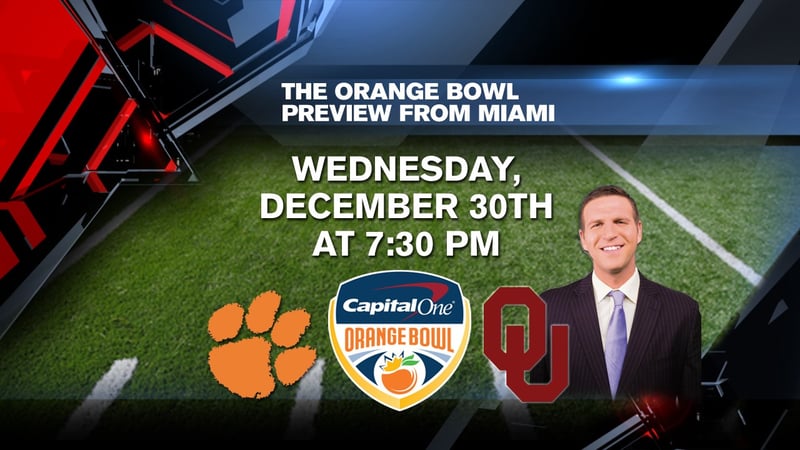 FOX Carolina is getting fans ready for Clemson's Orange Bowl match-up with Oklahoma with a 30-minute preview show on Dec. 30.
Sports Director Aaron Cheslock and the entire FOX Carolina team will bring you exclusive coverage of Tigers' historic 13-0 season as the prepare to play in their first-ever playoffs game.
Tune in to The Orange Bowl Preview at 7:30 p.m. on Dec. 30 on FOX Carolina. And CLICK HERE to watch the show live online Wednesday night.
As part of the special, we're giving Clemson fans the chance to decide which play was the most instrumental in preserving the Tigers' undefeated season. The web poll has ended and the results will be revealed during The Orange Bowl Preview on Tuesday.
The Orange Bowl Preview is sponsored by ACD Sports, Coastal Carolina Supply and GSP International Airport.