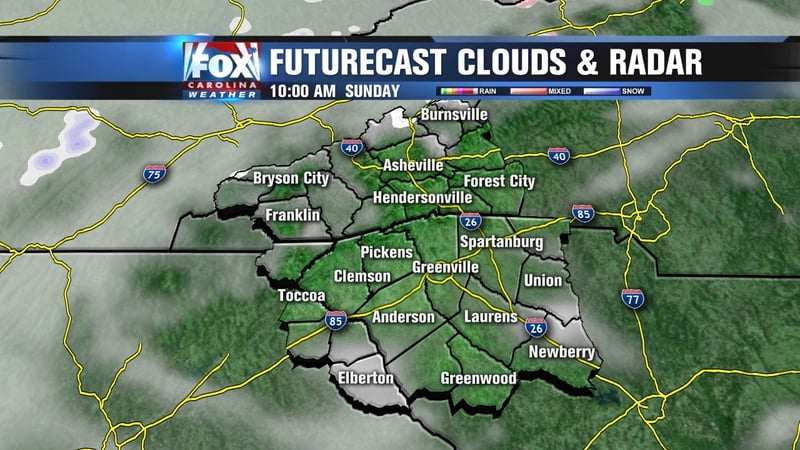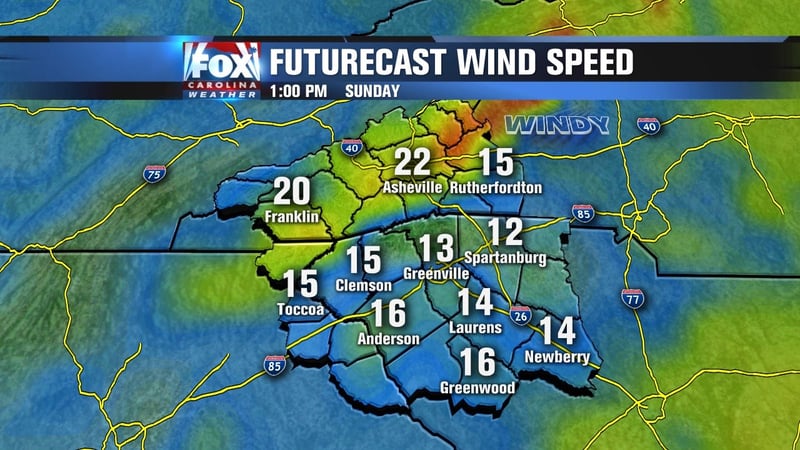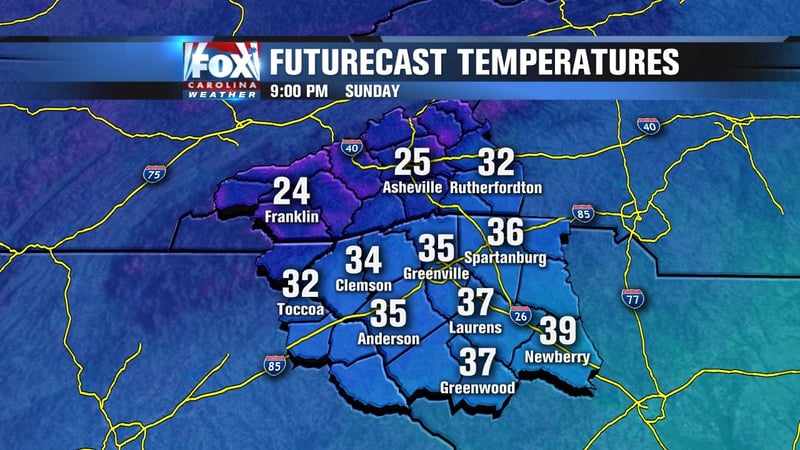 Isolated snow showers will be possible near the TN border in the mountains, otherwise skies will remain clear today.
Expect temperatures peak to in the mid-50s across the Upstate. Western North Carolina will likely have already seen its warmest temperatures of the day and hover near 40 degrees for much of the afternoon.
Winds will be an issue. Expect west southwest winds between 10 and 15 miles per hour in the Upstate with gusts reaching over 20 miles per hour at times. Western North Carolina will see more of a north northwest flow between 10 and 20s miles per hour and gusts reaching as fast as 30 miles per hour!
Cold temperatures rush in Sunday evening, bringing temperatures into the low to upper 20s. Monday will start the week off with sunny skies and temperatures below normal.
Copyright 2016 FOX Carolina (Meredith Corporation). All rights reserved.