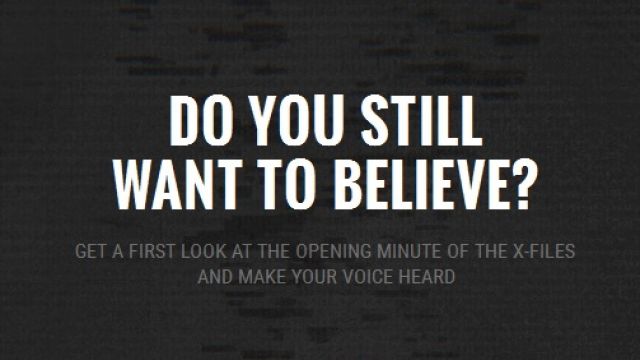 I wanted to share a new preview that Fox just released for the X-Files! It debut's January 24 after NFL football. Here is a link to the first minute of the premiere episode:
During this first minute you are basically told about the background of the series! I love how Fluke makes an appearance, and I think it gave some good background. I also thought it was interesting that at the very end Mulder says he never did give up looking for the truth.
From what I can tell, the first episode will be setting up a mythology arc, and it sounds like it will be BIG! The episodes in the middle of the season should be stand alone episodes or "monster of the week" as many call them!
I personally hope that the series doesn't get too bogged down in mythology, and can have some fun telling stories. Thanks for stopping by my blog, and be sure to reach out to me if you are a fan as well. I'd love to share some of your thoughts on the premiere in upcoming posts.